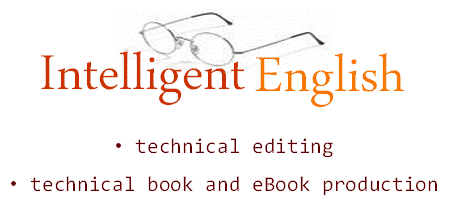 At Intelligent English, we specialize in producing professional-quality technical books using DocBook 5 - an XML schema developed for technical communication.
Our services include
editing, proofing, indexing
producing printer-ready files using DocBook customization and XSL
producing eBook files (Kindle and EPUB) formatted to present technical content clearly.
In addition, we can
convert your project to DocBook 5
manage your technical book project
Recently, we helped Big Nerd Ranch develop and produce their successful print book, iPhone Programming: The Big Nerd Ranch Guide. The book's first printing sold out, and the book is receiving 5-star reviews on Amazon. The book's success has increased the company's reach while maintaining Big Nerd Ranch's reputation for top-notch computer programming training. A second edition is in the works.
We'd love to hear more about your project and needs. Email us at susan@intelligentenglish.com for a free consultation and analysis of your project.